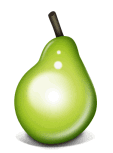 I am a minimalist. low drag = high speed. Piriform embraces this philosophy as well, offering three free programs that are sure to win their place pinned to the top of your start menu. They cover the holy trinity of computer maintenance… file clutter, fragmentation and recovery. If you havn't tried any of these programs you should.
CCleaner - A freeware system optimization, privacy and cleaning tool. It removes unused files from your system – allowing Windows to run faster and freeing up valuable hard disk space. It also cleans traces of your online activities such as your Internet history. Additionally it contains a fully featured registry cleaner. But the best part is that it's fast (normally taking less than a second to run) and contains NO Spyware or Adware!
Tip: If you rely heavily on your web-browser saving and inputting passwords for you, be sure to uncheck COOKIES! Better yet, add the websites cookie to the list of protected ones in options!
Tip: The registry cleaner in CCleaner is one of the safest I have used, but use it sparingly and when prompted to save a backup, do it!
Homepage: http://www.ccleaner.com
Download the SLIM version here: http://www.ccleaner.com/download/builds
Defraggler – This freeware utility differs from other defrag tools on the market, by enabling you to quickly and simply defrag the files you want to, without having to process the whole drive. Simply run it, select the file and defragment in seconds. No more struggling with the Windows defragmentation tool!
Tip: Both Windows Vista/ Windows 7rc run the default windows defrag program every wednesday am. You can also schedule defraggler to run alongside it (different day), or remove the Windows default task from the task scheduler.
Homepage: http://www.defraggler.com
Download here: http://www.defraggler.com/download
Recuva – Recuva (pronounced "recover") is a freeware Windows utility to restore files that have been accidentally deleted from your computer. This includes files emptied from the Recycle bin as well as images and other files that have been deleted by user error from digital camera memory cards or MP3 players. It will even bring back files that have been deleted by bugs, crashes and viruses!
Tip: Install Recuva before you need it. Every write to a disk with deleted files increases the chances of the data being overwritten permanently. You don't want to be installing a program at this critical time!
Homepage: http://www.recuva.com
Download SLIM version here: http://www.recuva.com/download/builds
Programs such as CCleaner and Defraggler should be run one or twice a month to maintain a healthy operating system. Always back-up any data you can't live without and keep your operating system up to date!